Spinal Cord Injuries
Joubert Law Firm Is Here For You
Contact Us Today!
Baton Rouge Spinal Cord Injury Attorney
LA Attorneys for Back & Spinal Cord Injuries
A spinal cord injury, much like a traumatic brain injury, can be life-changing. Damage to the spine can result in a catastrophic injury that can take years to recover from – if full recovery is even an option. The damage is often long-lasting and extremely expensive.
A spinal cord injury victim faces disability, paralysis, lifelong medical expenses, and even death. Our Baton Rouge personal injury attorneys at Joubert Law Firm understand the severity of a case involving back and spinal cord injuries, and we make it our mission to fight for those who suffer such injuries at the hands of another.
If you or a loved one has suffered a back or spinal cord injury due to someone else's negligence, contact the Joubert Law Firm today. We offer a free case evaluation to see if a personal injury lawyer from our firm can help you and your family recover compensation for these catastrophic injuries. Call us at (225) 777-8853 today to discuss your spinal cord injury case.
What Causes a Spinal Cord Injury?
According to the National Spinal Cord Injury Statistical Center, there are nearly 18,000 new spinal cord injuries every year in the United States. Spinal cord injuries occur when there is severe trauma to the spinal cord or spinal nerves. Motor vehicle accidents are responsible for almost 40% of these cases, but car accidents are not the only way someone can sustain a severe spinal cord injury.
Other Common Causes of Back Injury
Spinal injuries are caused by sudden trauma to the spinal column. While a motor vehicle accident is the primary cause of the majority of these cases, slip and falls are the next leading cause of injury, making up 32.2% of new cases. Acts of violence, such as gunshot wounds, and sports injuries make up around 22% of new injury cases. Other potential causes of catastrophic injuries to the back and spinal cord include medical malpractice, workplace injury, and neglect.
Medical Malpractice
We seek medical care when we are in pain, but sometimes it can just result in more severe injuries. A serious spinal cord injury can be the result of a botched surgery or chiropractic malpractice. Another example may be if you are transported to the ER after a serious car accident in Baton Rouge and the medical team fails to properly stabilize your spine. This can result in additional pain and injuries to the spinal canal.
Workplace Injury
Falls are common workplace accidents that can result in a personal injury claim. Workers' compensation only covers a fraction of the cost of the injury, and the insurance company usually tries to get you to settle for less than fair compensation. However, you may be able to file a personal injury claim against any negligent parties to receive appropriate compensation for your injuries.
Neglect
Neglect covers a wide spectrum of accidents. Nursing facility neglect is not uncommon for elderly relatives, and without the proper case, they may easily fall and sustain serious spinal cord injuries. Another example is if you sustained an injury in a Baton Rouge motor vehicle accident. In this case, the other driver can be held responsible if they neglected to follow traffic laws and this negligence led to the car accident and your injuries.
Even if you have no immediate symptoms, it's important to be fully checked by a physician after all car accidents or other accidents that may have led to a spinal injury. To file a personal injury case, you must be able to prove that the injuries happened as a result of the accident.
Levels and Types of Spinal Cord Injury Cases
Spinal cord injuries are divided by the type and level of injury. The location or level of the injury can determine the severity of the impact. Four main sections make up the spine. Your cervical spine is the area from the base of your skull to the top of your shoulders (your neck, basically). Injuries to this area are the most severe and can result in total paralysis below the neck. As such, a spinal injury can affect every aspect of your life. For some people, this may even mean that you will always need a ventilator to breathe.
Your thoracic vertebrae are located in the middle of your back, from the shoulders to the bottom of your ribcage. Injuries to this area can affect your lower body and bathroom habits. The lumbar and sacral nerves are in your lower back and pelvis. Injuries to this region can cause lifelong back issues and poor control over your bowels and bladder.
A spinal injury is classified as a complete or incomplete spinal cord injury. The potential side effects and long-lasting damage vary by the extent and location of the injury.
Complete Injury
A complete spinal cord injury means that the spinal cord has been permanently severed or compressed. A complete injury does not allow the brain to communicate with the nerves below the injury, resulting in paralysis and loss of sensation. These injuries make up a little less than half of all spinal cord injury cases.
Incomplete Injury
In incomplete injuries, the brain can still partially communicate with nerves below the site of injury. The patient may only feel the effects on one side of the body or in one limb. The side effects can range from some weakness to full paralysis with some sensation retained. The outcome of these injuries typically depend on the patient's health before the injury.
Spinal Concussions
Concussions aren't limited to cases of traumatic brain injury. Spinal concussions are injuries to the spinal cord that resolve after a short period of time. A spinal concussion can be complete or incomplete, which means it has the same symptoms including paralysis and loss of sensation.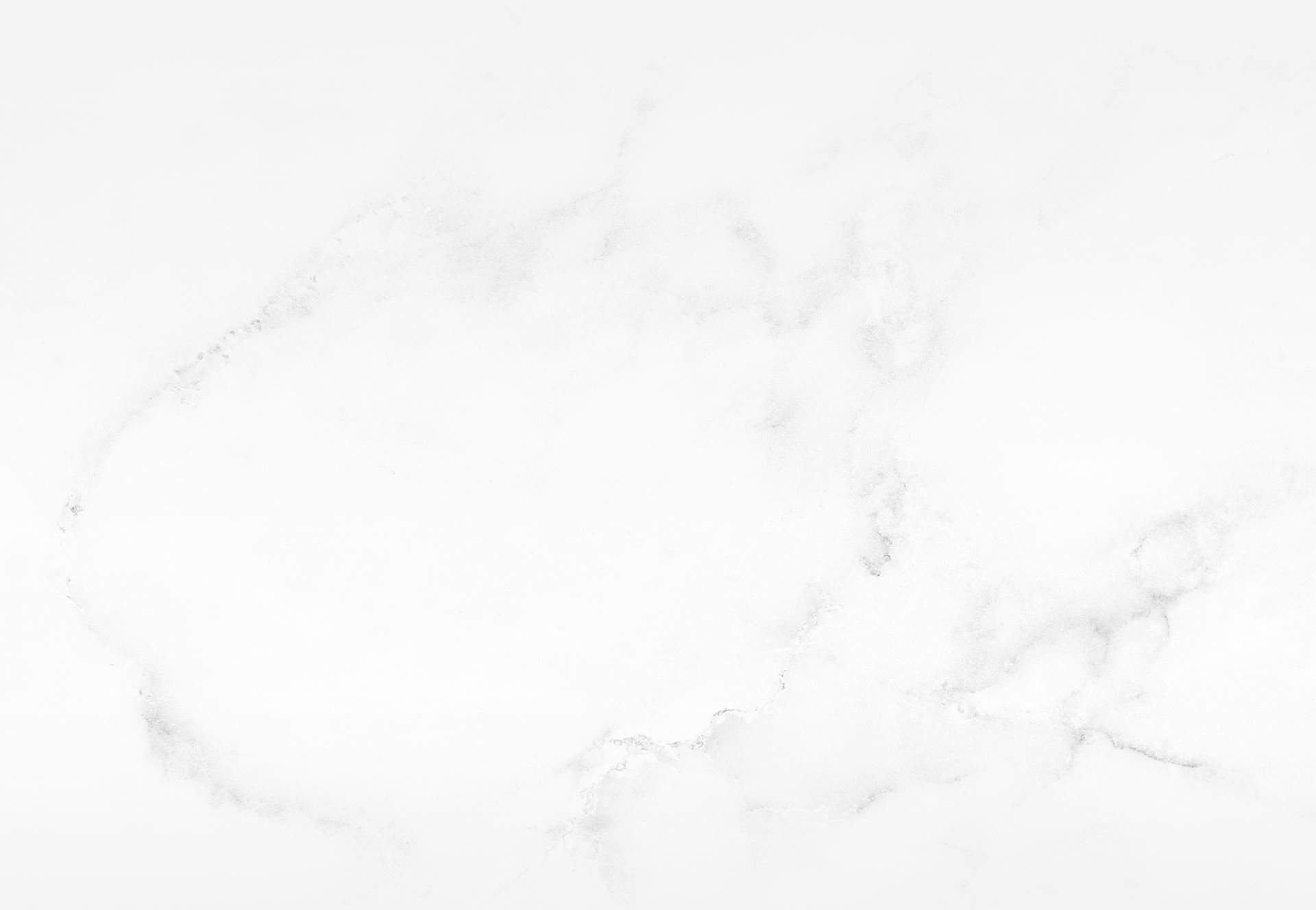 Our FAQ
Frequently Asked Questions
Will I need to pay any money upfront to get my personal injury started?

No, you will not need any money to get your case started or to initially meet with an attorney. We handle most cases on a contingency fee basis, which means we do not get paid unless you recover money.

What is a deposition?

A deposition is a statement given under oath, usually done in a lawyer's office before a court reporter. Witnesses called to testify in a deposition answer questions posed by attorneys representing both parties in a case. The court reporter produces a written transcript of everything said at the deposition and the witness can read and sign the transcript, swearing it to be an accurate rendition of the testimony given under oath.

What documents should I bring with me when I meet with a lawyer?

The more information you are able to gather for your attorney, the easier it will be for your attorney to determine whether your claim will be successful. You should supply any documents that might have a bearing on your case, including, but not limited to, collision reports, photographs and medical records. If you have not collected any documents, do not worry because your lawyer will be able to obtain them.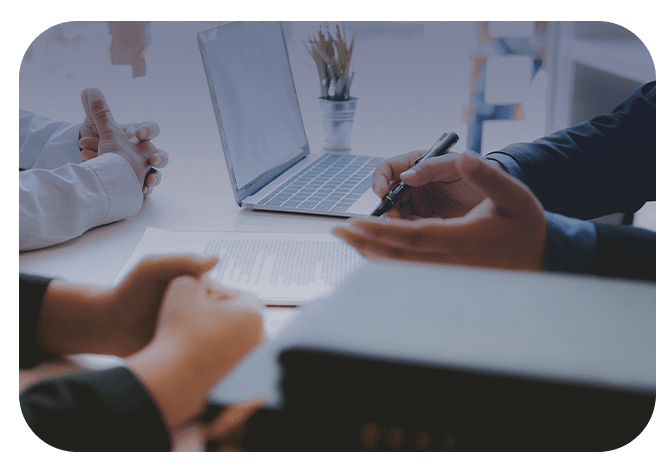 About Our Firm

We're here to help you recover full and fair financial compensation.

Our Testimonials

Check out what past clients have said about working with our firm.

Cases We've Won

Read through our victories and see the cases that we've handled.
How Are Spinal Cord Injuries Treated?
Some spinal injuries, like a compression fracture, may not seem like an immediate concern at first. The pain may be a mild soreness that progresses into a chronic backache. However, when any type of spinal injury occurs, it is extremely important to seek immediate medical attention.
Depending on the type and level of spinal cord damage, there are a few different treatment options available. Medical treatment can include a surgical procedure to relieve pressure on the spinal cord. Many catastrophic injury victims may also have to undergo physical and occupational therapy. Sometimes the therapy can get the victim back to the same level of function they had before the injury, but therapy can also be used to help the victim cope with a permanent disability.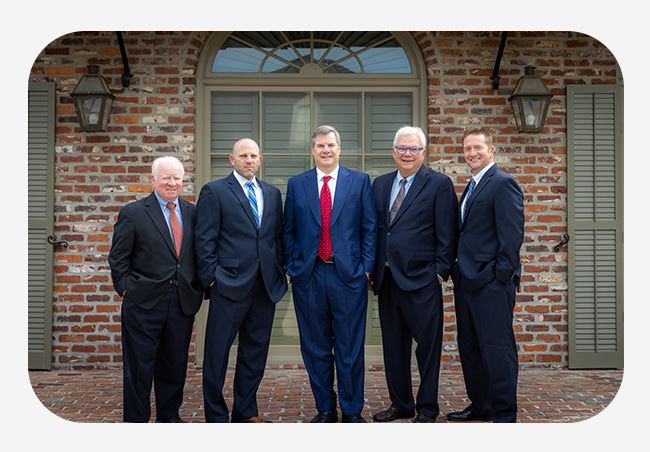 Want all the latest news or updates? Browse through our blog to read our most recent posts and featured articles.